Rattan Furniture
Why is Wicker such an Enduring Style?
---
Many people use the phrases Rattan and Wicker interchangeable, but there is actually a difference. Rattan is a climbing vine-like palm native to the tropical jungles of Southeast Asia. It is harvested, dried, and seasoned before it is woven into baskets, fences, or furniture. Rattan's strength and ease of manipulation have made it one of the most popular natural materials used in wickerwork because it is so flexible and can be bent and shaped into ornate designs.
Wicker is a style of weaving materials together in order to hold a solid shape, it is not the material itself. Wicker can be woven from rattan or other types of material, either natural or synthetic. Wicker weaving is a skill that's been passed down from generation to generation, dating back to ancient Egypt.
Our Rattan Furniture is made from natural rattan and sports a variety of weaving techniques. We also sell synthetic wicker, known as Resin Wicker or All-Weather Wicker, often woven on a solid teak or acacia wood frame. Although rattan is a natural material, it does not hold up well if it is left outdoors continuously. Rattan is better suited for indoor use, with occasional outdoor use. All-Weather Wicker, as the name implies, is designed for outdoor use, but looks great indoors too.
So now that you know the difference between Rattan and Wicker, let's explore its popularity and see why it has made a resurgence in the last decade. In the 16th and 17th centuries, wicker furniture was common in European countries like Portugal, Spain, and England, but it did not become popular in American until the 1850s, thanks in part to Cyrus Wakefield, the largest manufacturer of rattan products at the time.
In the Victorian Era, people believed rattan was more sanitary than upholstered furniture. It was inexpensive and resisted harsh weather, and it came in many styles. The wickerwork of the Victorian Era was often very ornate.
By the early 20th century, Hollywood set designers started using wicker in movie scenes and society went crazy for the romantic, tropical style. It even gave birth to a new style called Tropical Deco, Island, or South Seas.
In the 1930s and 40s, designers like Paul Frankl began to create new looks for rattan. His furniture focused on leisure and comfort, conforming more to the needs of the body. Frankl is credited with the much-sought-after pretzel-armed chair like our Paul arm chair. The 40s also gave birth to the Danish-modern style and our Moy and Midu chairs are similar in style to furniture designed by Viggo Boesen.
In the 1960s and 70s, Papasan chairs and Tiki bars became popular. Today, rattan and wicker furniture are part of the Bohemian style, also known as Boho, which features a fun mix of colors and patterns, furniture styles, and unexpected décor. It often incorporates a coastal vibe, tropical motif, or beachy look where rattan fits in beautifully.
Papasan chairs are still popular and are sold by everyone from Walmart and Wayfair to World Market and Home Depot. Our Papasan Chair comes with a 44" tufted cushion for $138.
Hanging chairs are also popular and extremely versatile. They've been used with frames or hung from the ceiling in hotel lobbies, gardens, patios, poolside, dorm rooms, and indoors. We sell our Hanging Chair for $288, complete with a tufted cushion. Serena & Lily sells a similar hanging chair for $498 WITHOUT a cushion.
In our efforts to do the value shopping for you, we also found a Serena & Lily Edgewater sofa and chair similar to our Amanta Sofa and Chair. Their price $3,298 for the sofa and $1,698 for the chair. Our price is $298 for the sofa and $188 for the chair, complete with 4" cushions. And we improved on their $298 Pismo side table by making ours a 29" wide Coffee Table and selling it for $98. Compare their Balboa Bench ($1,988) to ours (now only $188) and you'll find you can save $1,800 and get the same look. Ours comes in 3 colors – Natural, Grey Wash, and White Wash, theirs only comes in natural and grey.
And on Houzz, we found the Avita wicker dining chair selling for $363 for a set of 2 that looks a lot like our Sean Dining Chair. Our chair is only $88, less than half the price of just one of their chairs. And our chair comes in 3 colors, plus it has matching bar chairs and counter height chairs.
Get the same sculptural Danish-modern look of Unison Home's curve lounge chair ($695) with our Maligano Arm Chair ($144) for a 79% savings. This look is also known as Scandinavian minimalism or Scandi style and emphasizes simplistic clean lines that offer functionality and beauty.
In 2020, daybeds became the trendy seating solution in many homes and are still popular today. Daybeds combine the comfort of a bed with a sofa which makes them very versatile, and gives you permission to lounge any time of the day. World Market sells a rattan sleigh daybed for $549.99 similar to our 7-foot Daybed for $498. The biggest difference, ours comes with a 4" thick cushion while the World Market cushion is sold separately.
What style have you created with your Rattan Furniture? Show us on Instagram at @southeasternsalvage or on Twitter at @SESHomeEmporium
To see our current line of Rattan Furniture click here. And to see an older line of Vintage Rattan click here. Please keep in mind, many of the Vintage Rattan items may no longer be available, but some of our stores still have select pieces.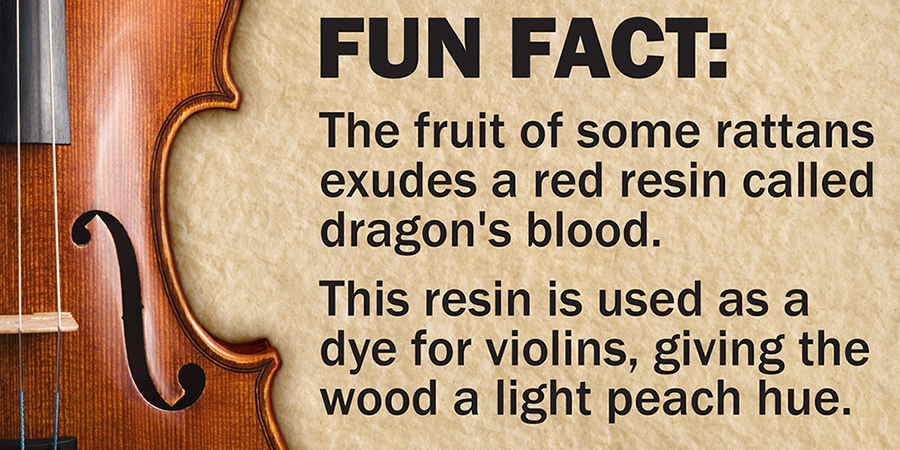 ---